Click an obituary for more details and to send condolences.
Back to List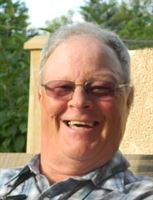 Robert Wallace Stewart

Passing Date:

Sat, Jan 9 2021

Viewing:

No Visitation
Funeral Location:

Due to Covid 19, a private family service will be held.

Resting Location:

No Visitation

Wishes:

"Pulamoo Alumni Fund" by e-tansfer: or cheque made out to Pulamoo Alumni Fund, in memory of Robert Stewart or to the Moorefield Cemetery, Millbank, NB.
Back to List
Send a Message of Condolence